I'm definitely one of those people who experiences new cities and countries through culinary experiences, and my recent travels have been no exception! Beyond the food (which of course, must be on point), a stunning space like this one in Denmark is my favorite kind of spot to hunt down.
There are so many cool areas in this one large space, it's hard to keep track! And each having its own beautiful details…
I love this transition space and the mix of materials!
The brass bar might be my most favorite feature. If someone had given me carte blanche when designing my family's restaurant, I have a feeling it would have looked a lot like this. The vibe – a fresh modern one that still feels welcoming – is just what I was going for.
I love the window panes. The mix of different glass textures makes them perfectly classic and modern at the same time. And all that tile! Extending throughout the whole space, it really ties things all together.
The type A in me is dying over this set up.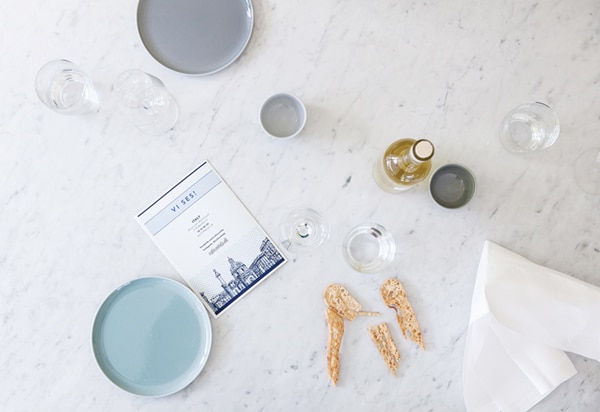 Who's ready for dinner? I'm really excited about sharing more spaces like this here on the blog. The hospitality side of design is so much more enticing and exciting some days! It offers up some extravagant ideas to steal when designing for the home!
images via yellowtrace | design by norm architects