While I'm just as obsessed as the next girl with all the applique denim, shoes… whatever you can put a patch on, I'm all about adapting those styles into the home. So, when I dreamed up this applique velvet pillow DIY, I definitely had Gucci style on the brain. Then… Gucci came out with its home line, and I knew I had to replicate their statement-making cushions!!!
Supplies :: 
Start by laying out the patterns on the pillows! You'll need a lot of the floral applique to play with. I liked mixing the patterns between symmetrical and asymmetrical to break things up.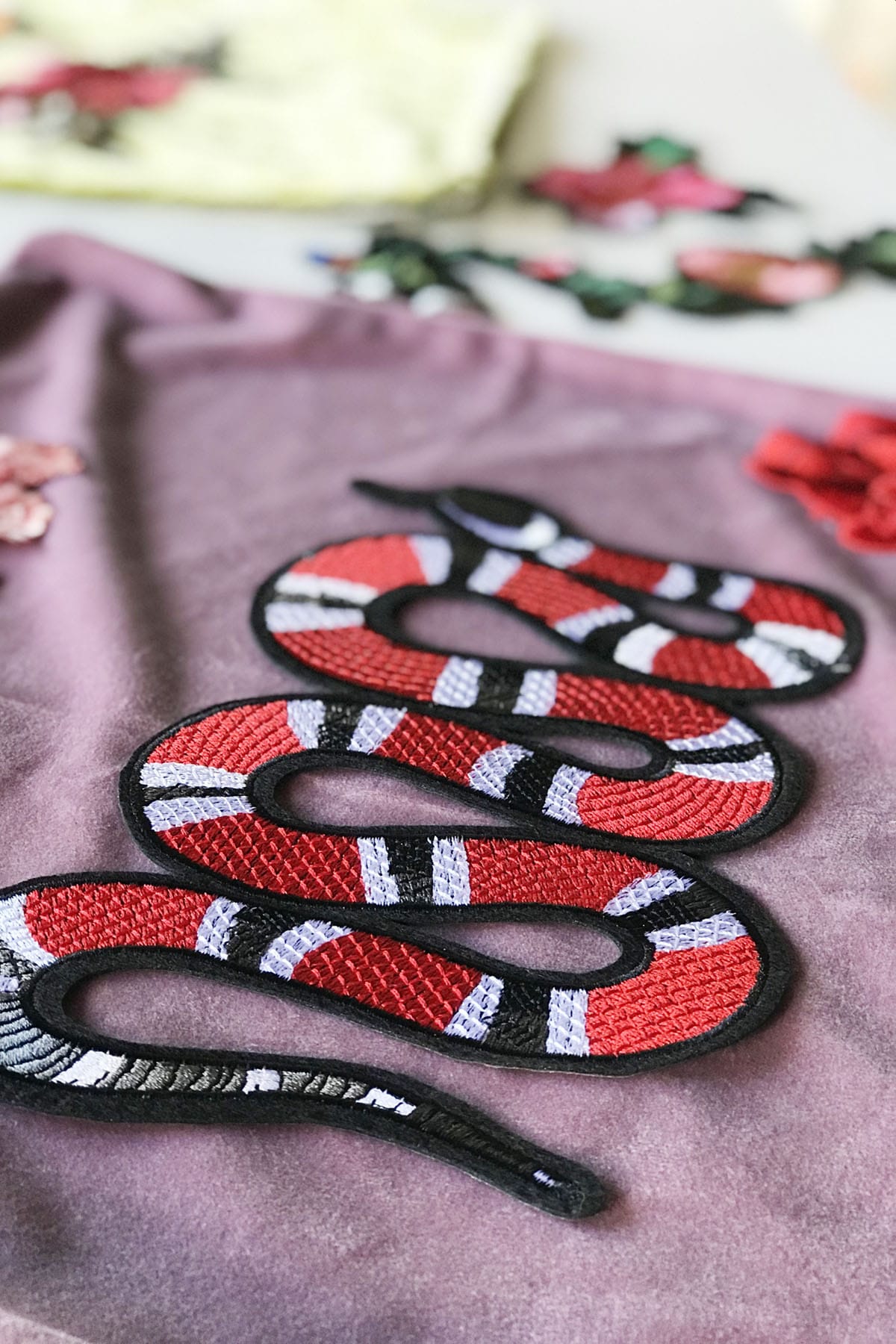 Next – you can iron on any patches that allow for it, or do what we did and use a very light coating of fabric glue on each piece. Be sure to lay things down in the opposite order if you're layering items on top of eachother! Press each piece down firmly, making sure to get the edges.
Velvet can be tricky to work with because it shows any mistake, so go light on the glue and take your time! Each pillow took us about a half an hour.
Once the glue has set, pop some pillow inserts in and you're done!
If you're feeling extra fancy, you could add tassels, or fringe, or find pillows that already have those extra trims on them!
Sidenote: a few of you have asked about the green lumbar pillow. It was purchased here, but is currently out of stock.